The professional biography of Anna Tavano, current Head of Global Banking for HSBC Italy: the successes achieved during her career and the values that have always characterized her way of working.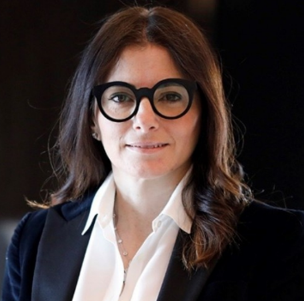 HSBC Italy: academic background and career of Anna Tavano, Head of Global Banking
To always be herself is the goal that Anna Tavano set over twenty years ago, when she decided to pursue a career in the financial and banking sectors. Despite the difficulties, with courage and dedication she managed to make her way in a "professional field that is predominantly male-oriented", as she stated last January in an interview for TgCom24. And now the manager, who currently holds the role of Head of Global Banking for HSBC Italy, is among the fifty most influential personalities in the financial world, according to Financecommunity. It was 1996 when, after obtaining her degree in Economics and Finance from the University of Rome "La Sapienza" and a short professional experience at an accounting firm, she chose to move to London to pursue her dream: work in the banking industry. "One day I met some of my old friends from university one of them suggested me to send my resume to an investment bank that was looking to hire juior people. I didn't even know how to write a resume in English, I asked some friends to help me and I sent it out", recalls Anna Tavano. Once hired in Citigroup, within few years she managed to hold a position of great responsibility in the Fixed Income-Capital Markets division, where she was managing a team in charge to originate and structure a wide range of finance transactions in the Southern European markets. After being appointed Managing Director in the Corporate and Investment Banking Division, she held the position of Vice Chairman for the Corporate Bank in Italy and Head of Public Sector.
Anna Tavano: current professional roles and her commitment in the social field
After her experience in London, Anna Tavano decided to come back to Italy. Her choice was the right one, also because "after almost twenty years I met again the man who would have later become my husband": she then got married and, a year and a half later, it was the beginning of her motherhood. And soon after, a new professional proposal arrived: "I accepted an important assignment in the Italian Public Sector. After receiving a lot, I felt it was right to give back: it was though a challenging and difficult experience". Four years later, "the bank I had always worked for called me back", and later HSBC offered her the role she currently holds, for which she continues to pursue those values that have always characterized her career. Indeed, Anna Tavano is committed to giving value to women's talent and competences in the financial and business sectors, as well as to promoting issues such as inclusion, diversity, and sustainability. And it is no coincidence that she attended the first round of "In the Boardroom" one-year training programme for top women managers, which was sponsored by ValoreD and GE Capital. She was also invited to attend "The CEO School", an initiative where she had the chance to meet with a selected group of women with high professional experience, with the aim of sharing the necessary know-how to help them holding CEO positions in the future.