Lorenzo Vangelisti is a manager and investor with a long career path in the banking and financial sector. After gaining significant experience in major financial centers worldwide, in 2010 he founded Valeur Group, an independent firm specialized in asset management, investment advisory, risk management, trading, and real estate services. With a European character, the Group has operations in Switzerland, the United Kingdom, and Luxembourg, and comprises the four companies Valeur Capital Ltd, Valeur Securities SA, Valeur SA and Valeur Concept SA.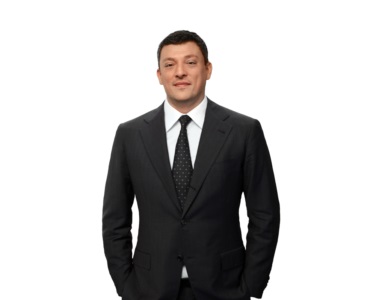 Lorenzo Vangelisti: education and the beginning of his career
Born in Mendrisio (Switzerland) in 1977, Lorenzo Vangelisti received his high school diploma from the "Scuola cantonale di commercio", one of Bellinzona's high schools. He continued his education with a Swiss Certified Banking Specialist Certificate, which he obtained in 2001 from Centro di Studi Bancari - Vezia (Switzerland), and a Chartered Financial Analyst (CFA) Certificate received in 2004 from the CFA Institute in Charlottesville, VA (USA). After finishing his studies, he soon began working at a high-profile financial firm: in 1996 he joined Credit Suisse International as an Assistant Relationship Manager in the Private Banking Division. After specializing in structured products and derivatives, Lorenzo Vangelisti continued his career with further positions of responsibility at Credit Suisse, first as Structured Products Specialist and then as Vice President of the Private Banking Network. In 2007 he moved to London, where Credit Suisse appointed him Director of the Fixed Income and Equity Derivatives Division, with coverage of institutional clients in Italy, Switzerland, and Monaco.
Lorenzo Vangelisti: the birth of Valeur Group, value-added investment solutions
With the extensive experience gained over the years, in 2010 Lorenzo Vangelisti decided to undertake a new professional challenge. This is the year he founded Valeur Group, a modern and independent firm that operates in the financial services industry. Headed by Lorenzo Vangelisti as Chief Executive Officer, the Group specializes in asset management, investment advisory, risk management, trading and real estate services. It is composed of four companies, all working in synergy with the aim of delivering excellence. The team consists of professionals with an average of over 10 years' experience, providing a range of investment solutions that spans across different types of geographies, asset classes, management styles, and objectives. The aim is to provide a safe and solid financial harbor for clients: this is done by delivering excellence in every service and product provided, as well as by offering value-added solutions to build customized investment strategies. Search for the best opportunities, optimized allocation, portfolio-building and scrupulous risk management are the pillars of the Group's investment processes. This is accompanied by excellence, responsiveness and efficiency, as well as strict disciplines regarding risk management and decision-making processes. After its establishment in 2010, the firm founded by Lorenzo Vangelisti is evolving into a European reality consisting of the following companies: Valeur Capital Ltd (London), at the heart of the Group's asset management and customized investment product services; Valeur Securities SA (Pfäffikon), the trading desk of the Group providing an investment platform with wide access to the market; Valeur SA (Lugano), an asset manager of foreign collective investment schemes in accordance with the Federal Act on Collective Investment Schemes; Valeur Concept SA (Lugano), which takes care of real estate investment solutions and architectural services, in particular in the Italian and Swiss real estate markets.