Alessandro Noceti's career path allowed him to take on several professional roles of increasing responsibility. After many years working at leading bank Credit Suisse International, in 2015 he moved to Valeur Group, an independent business specialized in asset management, investment advisory, trading, research, and real estate services. Today, with more than 10 years of experience in the credit and equity markets, he serves as Head of Distribution for the Group and Director of Valeur Capital Ltd and Valeur Securities SA, two companies which belong to the Group.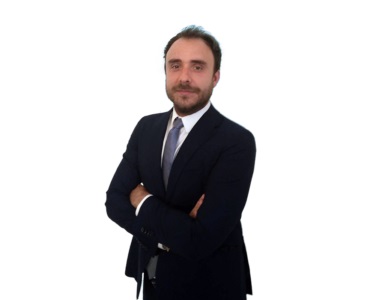 Building a successful career in international finance: the biography of Alessandro Noceti
Alessandro Noceti is a financial expert with relevant experience in financial engineering, asset management and investment advisory. His career path features many years of international experience and a strong specialized education. After graduating in Economics at the University of Modena and Reggio Emilia, in 2007 he completed a Master in European Business Studies (Finance specialization) at ESCP-EAP European School of Management (London/Turin), where he was also a Member of the institute's BDE Committee. Alessandro Noceti subsequently obtained another Master in Business Administration from ESCP Business School in London, the same city where he started his professional career. His previous experiences include several positions of responsibility at Credit Suisse International in London: among the roles he held are those of Vice President covering sales for the Italian Real Money sector (2012-2014) and Director with responsibility for the Italian Pension Fund cluster (2014-2015). Among his many skills, he can speak several languages, including Italian, English, and Spanish.
Alessandro Noceti's arrival in Valeur Capital Ltd and Valeur Securities SA
With the extensive experience he gained in the financial industry, in 2015 Alessandro Noceti took on a new professional challenge and joined Valeur Group, a successful business operating independently in asset management, investment advisory, trading, research, and real estate services. The firm appointed him Head of Distribution and Director of Valeur Capital Ltd, one of the companies belonging to the Group. With him currently at the helm, Valeur Capital Ltd develops the most appropriate fund strategies while carrying out research and market analysis. The company is based in London and represents the heart of Valeur Group's asset management and customized investment products services. Authorized and regulated by the Financial Conduct Authority, it manages Luxembourg-based funds (SIF and UCITS) with the most advanced financial engineering techniques. In 2019 Alessandro Noceti also took on the role of Director of Valeur Securities SA: the company is based in Pfäffikon (Switzerland) and operates as a trading desk with an efficient investment platform providing wide access to the market. Valeur Securities SA can count on a team with extensive experience in dealing with both traditional and alternative asset classes, in addition to order execution. The company is authorized by the FINMA (Swiss Financial Market Supervisory Authority) for the distribution of collective investment schemes and operates in synergy with Valeur Capital Ltd and three other entities of the Group - Valeur SA, Valeur Concept SA and LinkedTrade Technologies Ltd.